Welcome to Grieser, Marcum and Associates
At Grieser, Marcum and Associates, we have the right combination of experience and next generation innovation that enables us to bring value added tax and financial services to our clients. Our success has been built around our ability to hear what is important to our clients and structure our services accordingly. We bring personal care to tasks that our clients have valued for years. We maintain our knowledge of the tax code and all its changes (domestic production activity deduction, alternative minimum tax, research and development credits, small business health care tax credit, education credits, stimulus credits and rebates for individuals, etc.) because we care about the business matters of our clients in Springfield, OH.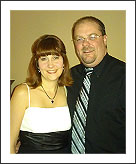 Our goal is to save new clients 10-25% on services that they receive from other CPAs. We desire the opportunity to take a fresh look at their tax and financial services because we believe that we can make a difference. We leverage technology to maintain firm efficiency. We avoid the revolving door of back office tax preparers, because we believe that supervised consistency enhances the quality and efficiency of our services.
Talk to Our Experts
Call us now for solutions to your accounting problems.